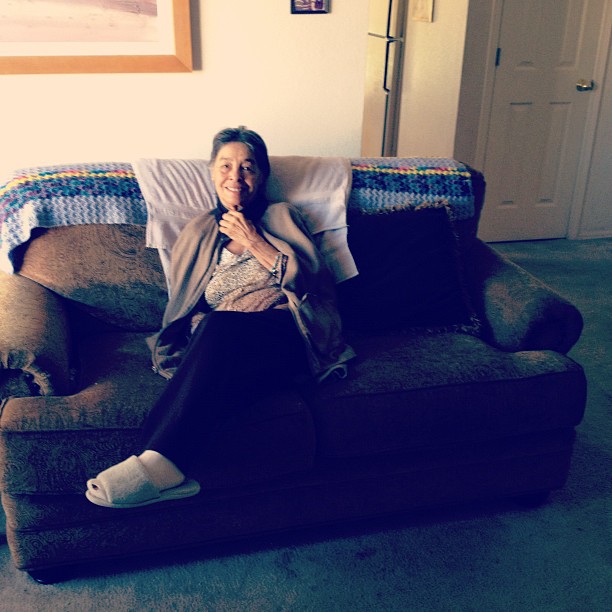 The cofounders of Heaven Sent Gaming, are currently in mourning over the loss of Mario's Grandmother. It has, temporarily, interrupted their ability to update and maintain the site. Mario has decided to pause Heaven Sent Gaming, temporarily, in remembrance of her. Isabel, his fiance and cofounder, is currently by Mario's side comforting him.
Antonia Silva was born to Eugenio and Cresencia, she was raised alongside her seven siblings in Albuquerque, New Mexico. During her years in Albuquerque, she met and married her husband Joe M. Lucero. During her 50+ year marriage she had three children and multiple grandchildren and great-grandchildren. She lived a fulfilled life across the Southwest United States, and had a strong presence on the lives she blessed.
Mario was raised throughout his middle school and high-school years by his Nana and Grandpa. Mario dropped out of college to take care of his grandparents, he spent five years as their primary caregiver. His mother took over as caregiver during the final year of Toni's life.
He is hurting, so our prayers and thoughts are with him and his family.
Revelation 21:3,5
King James Version (KJV)
4 And God shall wipe away all tears from their eyes; and there shall be no more death, neither sorrow, nor crying, neither shall there be any more pain: for the former things are passed away.

5 And he that sat upon the throne said, Behold, I make all things new. And he said unto me, Write: for these words are true and faithful.
Obituary
Lucero, Antonia M "Toni"

Age 77, a lifelong resident of Albuquerque, passed away Wednesday, February 5, 2014. She was preceded in death by her parents, Eugenio and Cresencia Silva; two sisters, Pauline Alderete, Cecilia Montalvo and one brother Bernie Molina. Antonia is survived by her husband of 56 years, "Joe" Mariano Lucero; three children, Dennis Lucero and wife, Tina, Cathleen Montoya and husband, Richard, David Lucero and wife, Maxine; ten grandchildren; eight great grandchildren; four siblings, Joe Silva, Edward Silva, David Silva, and Marcella Dunn. A Rosary will be recited on February 13, 2014 at 10:30 a.m. with a Funeral Mass to follow at 11:00 a.m. at St. Jude Thaddeus Catholic Church, 5712 Paradise Blvd. NW. Interment to be held at Santa Fe National Cemetery.