10th Year of Heaven Sent Gaming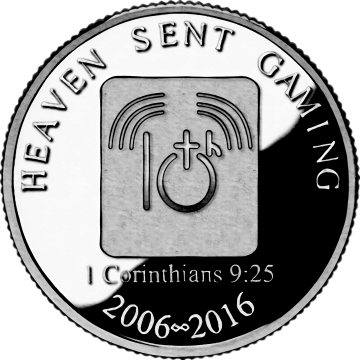 Don't freak out or anything, but 2016 is Heaven Sent Gaming's 10th anniversary. We've gotta do something ladies and gentlemen!

— Heaven Sent Gaming (@HeavenSentTweet) January 2, 2016
If you follow us on Twitter, than you're already aware that 2016 is Heaven Sent Gaming's 10th year in operation. Along the way we've met numerous friends, and worked with countless talented people. It's rare for any crew to mark a decade of continuous action. God willing, we're not slowing down any time soon. Our team is now consists of three persons; cofounders Mario and Isabel, as well as editor Jason. The cofounders have been with the team since 2006, and Jason has been an on-and-off member since 2007.
Here's a strawpoll for choices on just a few options we can take for Heaven Sent Gaming's 10th Anniversary: https://t.co/8eLJTtjBfP — Heaven Sent Gaming (@HeavenSentTweet) January 2, 2016
In fact, this year, we've got a few fun things planned to mark this special occasion. If you were unaware we're running a strawpoll, check it out over on strawpoll.me. This poll will be running until the end of the month. Come next month, the results will be announced, and perhaps we'll run another strawpoll to iron out the details.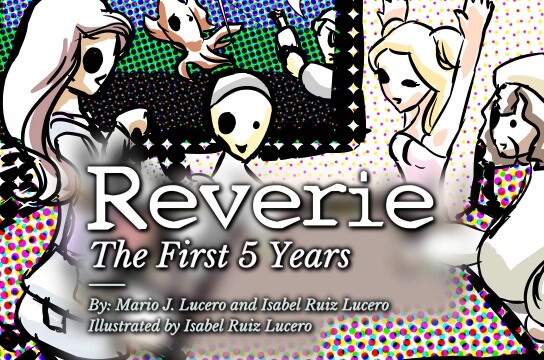 We're also planning on releasing our previous content on new avenues, we were working with Comixology to bring Reverie 2010 Collection to their service. Instead, we'll be bringing the currently unreleased, Reverie: The First 5 Years to the service. If it does well enough, we'll add more of our comics to the service.
Plans to regrow our group's numbers fell through within the last couple years, due to various reasons. These efforts mostly fell through for silly reasons, and as always, we look forward to working with any of our past members. Once a Heaven Sent Gaming team member, always a Heaven Sent Gaming team member. In fact, we're going to be reaching out to all of our classic compatriots to again join our side to make this year something special.
Founded in 2006, and we're not slowing down any time soon. Thank you so much for sticking around all this time and, even if you're just joining us, we look forward to continuing to bring you more God bless.